Centering Narratives of People of Color in Catholicism
T
his year, I landmarked the end of my undergraduate career with an installation in the 2022 Senior Design Exhibition in the TPK Student Gallery at Loyola Marymount University. For the last two years, I have been expanding upon my interest in the way that Christian figures are represented in art history, and the social consequences of representing these figures as white people. When approaching the conceptualization stage for my senior thesis, I knew I wanted to create an installation c
entered on t
his topic with the intention to place each viewer in a sacred and spiritual space. The viewer is asked the question, "
Who do you say that I am?
" and is prompted to decide for themselves what or who they want the spiritual figures or higher powers that they believe in to look like. My ultimate message with this installation is to say that we as individuals, of any gender, race, sexuality, or creed, ought to see our own identities reflected in sacred figures, and t
hat we ourselves are holy bodie
s. 
Here, you'll find mockups, prototypes, installation images, and pictures from the opening reception of the exhibition.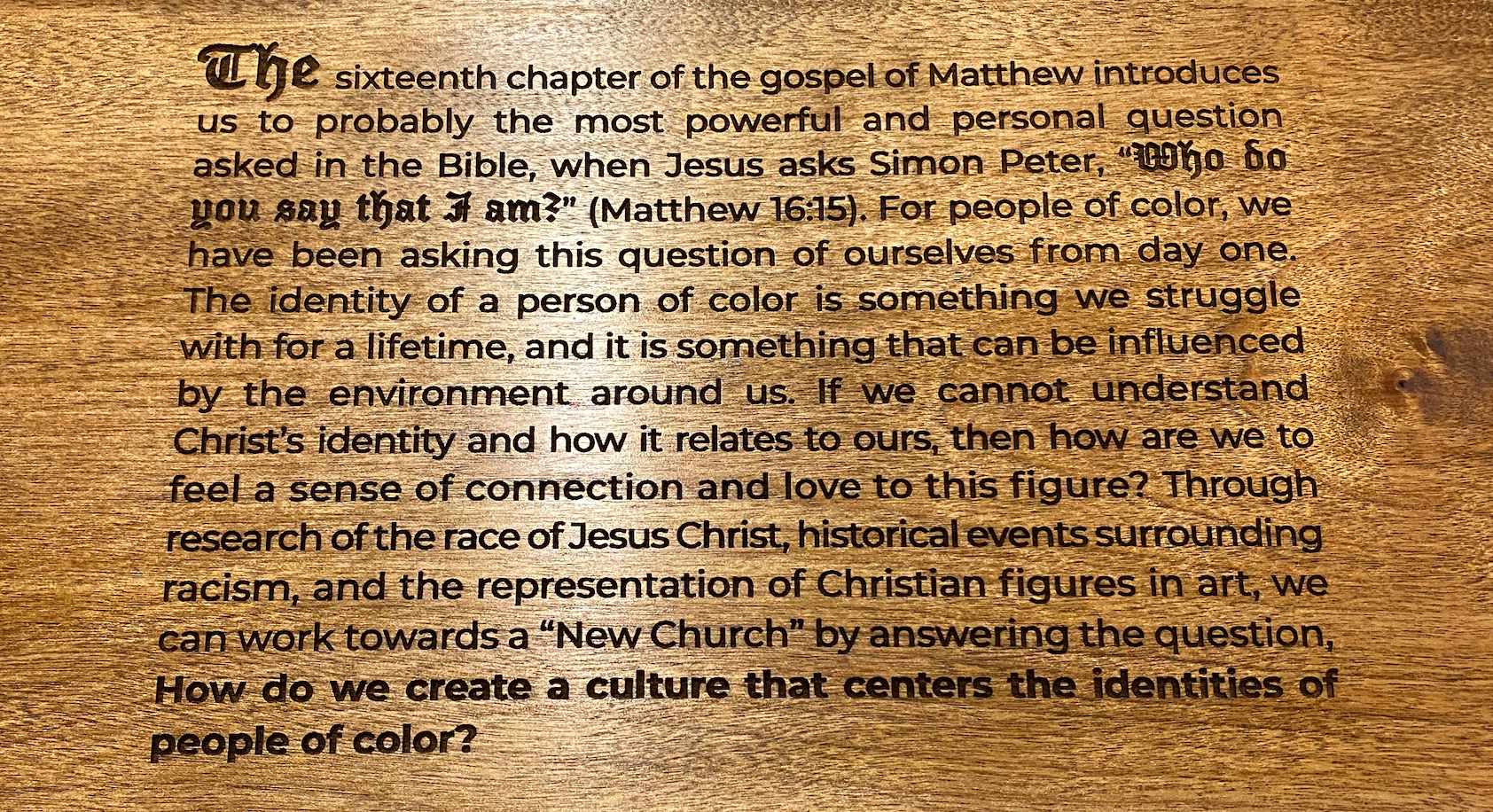 Process Images of Stained Glass Mosaic Mirror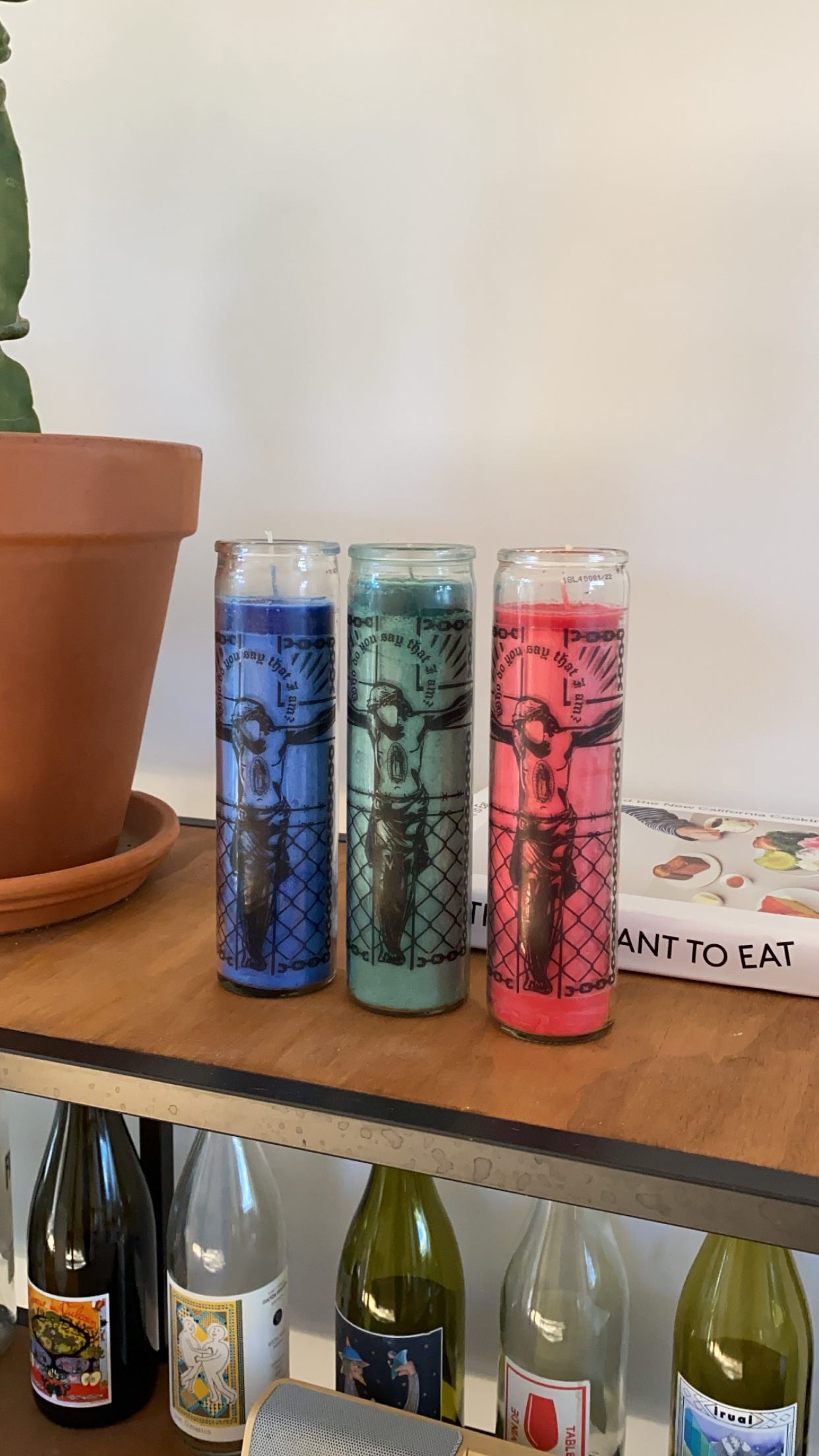 Process Images of Prayer Candles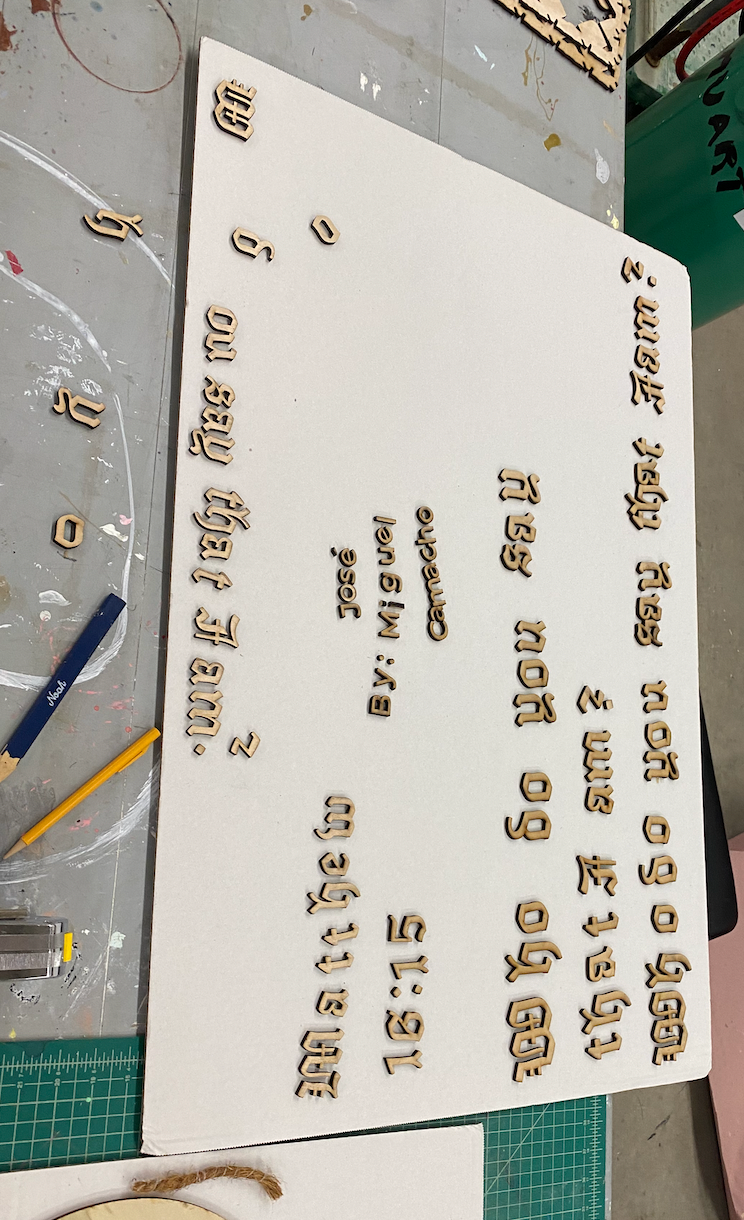 Process Images of Kneeler
Process Images of Installation
Images from Opening Reception